News
6. Nov 2020
New Location

We are happy to announce that the positive trend of our business allowed us to move to a new and bigger head office.

We serve you now from our new billing and delivery address:

BMT Messtechnik GmbH
Hamburger Strasse 19
D-14532 Stahnsdorf
Germany

The phone and fax numbers as well as the e-mail accounts remain unchanged.


26. Jun 2020
NEW OZONE ANALYZER BMT 965 SERIES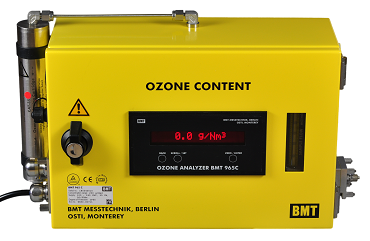 The BMT 965 series is the successor of the successful BMT 964 series. The new product series comprises all predecessor models and functions. In addition, it features some interesting innovations, designed with reliability in mind to achieve the highest quality throughout the product life cycle.
The BMT 965 series will be available from 1 October 2020 while the BMT 964 series will be discontinued as of 31 December 2020.
Read more: NEW OZONE ANALYZER BMT 965 SERIES


22. Feb 2018
New Sample Gas Dryer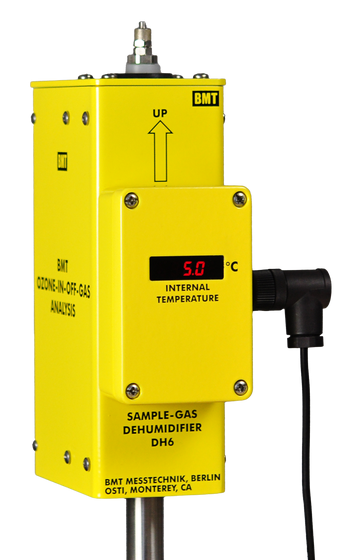 The new Sample Gas Dehumidifier DH6 is the successor of the widely used DH5. It is fully compatible with the DH5.
The DH6 features a self-lit LED display which shows the actual internal temperature of the Peltier-cooled tube, and it can display seven different messages of eventual instrument errors. The display is also used to set the setpoint temperature of the Peltier cooler (with a potentiometer inside the electronic control box).
Read more: SAMPLE GAS DEHUMIDIFIER DH6